Translation in Dubai is a highly demanded service to create Arabic versions of various legal documents initially issued in other foreign languages. Top Attest has partnered with certified legal translators to provide error-free translation services in Dubai of various formal documents. Our translators are highly qualified and experienced in delivering precise translation of any document following high-quality standards for any foreign languages. We offer translation services of various legal documents such as Marriage Certificates, Birth Certificates, Death Certificates, NOCs, Divorce Certificates, Affidavits, Power of Attorneys, and more. With extensive knowledge in the legal industry, Top Attest has been established as a leading translation service provider in Dubai.
Also known as 'Legal translation,' the transliteration of foreign country documents into Arabic may be required during various legal procedures such as applying for dependent visas. Our expert professionals have immense knowledge of the different standard terminologies used in various languages across the globe. Through an advanced quality-check process, we strive to achieve complete customer satisfaction by providing superior translation in Dubai. We are also highly focused on ensuring the full protection of our customers' confidential information through secured handling of the documents. To know more about our various services, you may contact us through our hotline, email, or have a quick chat.
Our Service Inclusions
We promise accurate translation in Dubai of the following legal documents that are often required for various purposes:
Quick & Reliable
Our translators have immense knowledge in the precise translation of various official documents belonging to different legal domains and industries. By completing the process in the stipulated time, we provide quality service for our customers.
Affordable Prices
Understanding the other fees involved in the legal processes, we strive to help you get the documents translated cost-effectively. We offer legal translation services at highly competitive prices.

Fast Delivery
Our skilled translators are adept at ensuring timely and quality translation of documents. With free pick-up and drop service, we ensure quick delivery of the attested documents to your doorstep.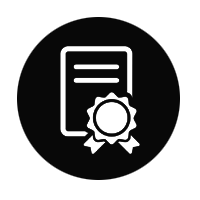 Quality Assurance
As legal authorities demand precise error-free documents, we ensure accurate translation of documents. Our service includes a multi-staged process that enables making the Arabic versions clear and concise.
Legal Translation – FAQs
What is meant by Legal Translation?
It is a complex form of translation method. It involves the transliteration of documents falling in various legal domains for law procedures.
How can I get a quote for the translation of my document?
You can avail of a free quote by simply writing us your requirements and contact details.
What are the prices for the translation of legal documents?
The cost of translation services may differ based on various factors such as the word count of the document, its type, format, language involved, and urgency. However, Top Attest offers legal translation at the best prices in the market.
I doubt that my legal document is not well-written and edited. Will this be a problem for translation?
Not an issue at all. Our translators are experienced in ensuring error-free translation of any documents with immense care. However, this might require a little extra time for completion.
Do you offer certified translation of birth certificates?
Yes, Top Attest renders translation services of various legal documents through certified and experienced translators.